Tennis Court
All tennis court locks will be activated by your pool FOB. Your old keys will no longer work. If you don't have a pool FOB, but may want to utilize the tennis court, email the board at quailridge.qrna.com. Only one FOB per lot is assigned. Missing/lost FOBs can be replaced for $30, which reflects our cost of replacement.
Enjoy and stay safe!
Pickleball Court
Please enjoy the new addition to our amenities, Pickleball!
New lines have been painted on both sides of the tennis court net. There are two pickleball nets parked along the fence of the tennis court. After you are done playing please return the pickleball nets to the fenced area so others can enjoy using the tennis court.
We hope you will take advantage of this new addition to one of Boise's premier foothills neighborhoods, Quail Ridge!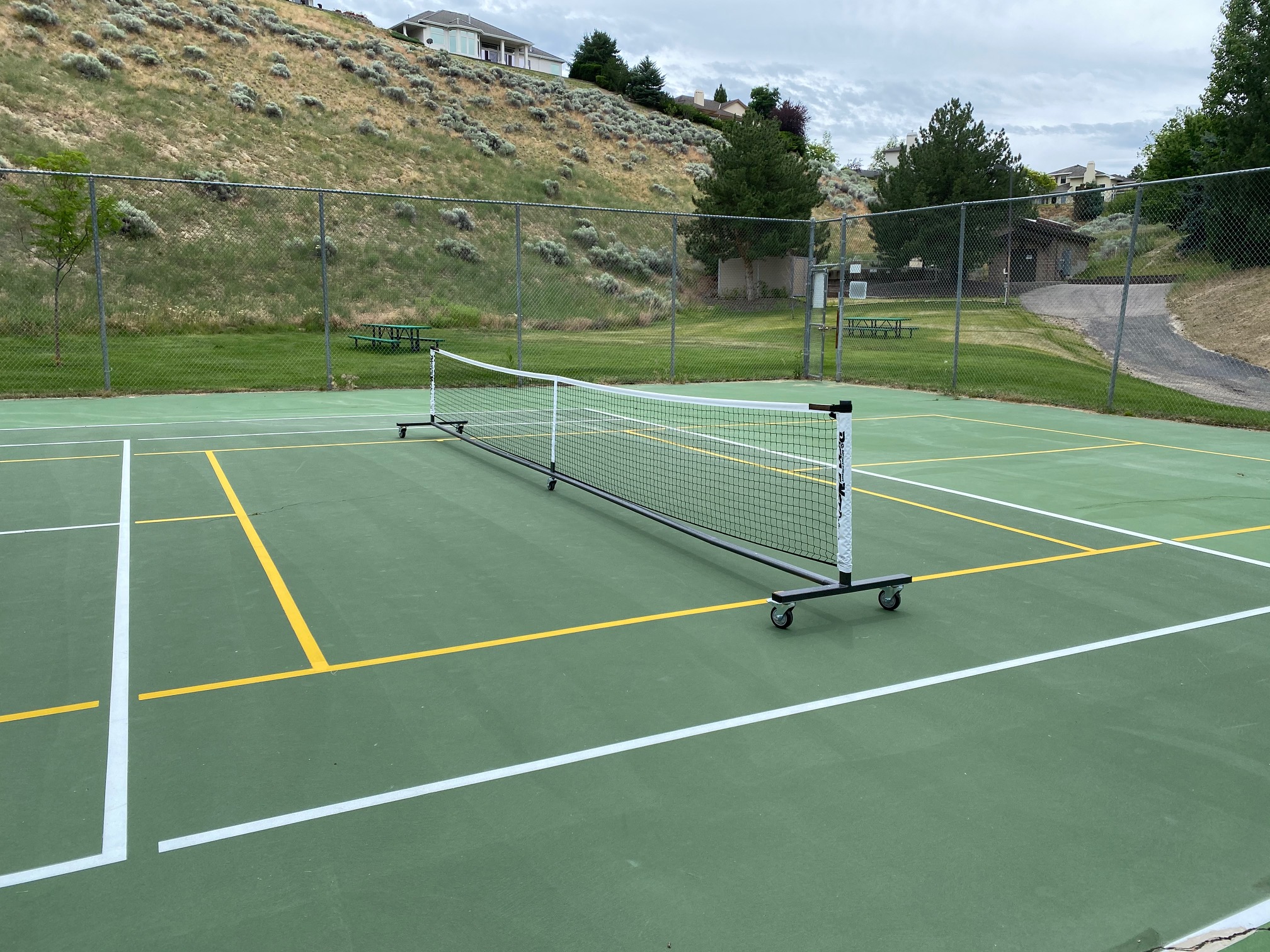 The neighborhood pool is open for the 2023 season!